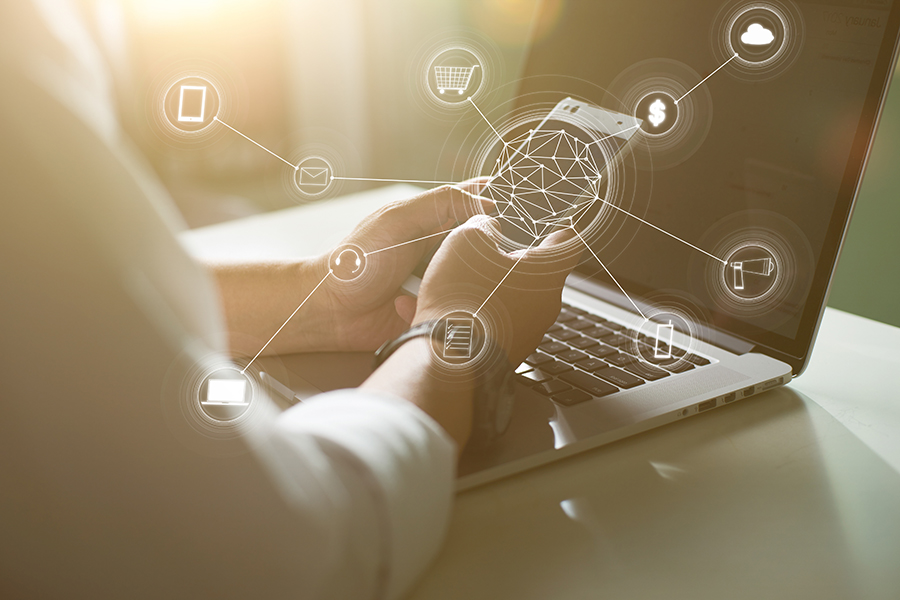 Seven E-commerce Acquisitions from February 2020
As a general rule, it looks really good for business when acquisitions are taking place. According to Sean,
acquisitions occur at peak times in the market when someone wants to acquire companies to take over
competition, as well as during slow times. For example, companies that have larger valuations such as
Peloton can take advantage of a massive downturn in the market because they are trading very well
compared to private companies and competitors that have smaller valuations.  For the larger company,
this is a great opportunity to acquire the company with the smaller valuation. One thing to always
remember is to make sure acquisitions are made for the right reasons. Is there an advantage to your
consumer base? Are there cost savings by merging the two companies?
The landscape of online retailers is continuously in flux. Let's take a look at some of the more significant
e-commerce acquisitions from February 2020. In each case, we will go through who acquired who, the
market sector, known details about the value of the purchase, and the acquisition implications.
1. Worldline acquires Ingenico Group
Financial services provider Worldline has begun the process for obtaining French competitor Ingenico,
scheduled to complete in the third quarter of 2020. With both companies competitive in business big data,
cybersecurity, and transactional services, the result of the acquisition—valued at €7.8 billion ($8.6
billion)—will enable the joint company to heighten its position in the payments market. The catalyst for the
acquisition was that, although Ingenico already controls 37% of the point-of-sale terminal market, the
expanding global use of digital payments has spurned an array of competitors; thus, only the most
significant players can make a substantial profit.
2. Instamojo acquires Times Internet's GetMeAShop
Most small businesses in India remain offline, even with the proliferation of low-cost smartphones and
data plans. GetMeAShop, one of Times Internet's startups, operates a platform to help businesses create
e-commerce websites. For $5 million, including an investment by Times Internet in Instamojo, Bangalore-
based Instamojo—who helps small companies transact sales on the internet—acquired GetMeAShop to
help Instamojo's 2,000 daily new merchants to target specific consumer segments through social media
platforms.
3. Square acquires Dessa
Dessa, formerly known as Deep Learning, develops machine learning technology. Although the valuation
of the acquisition by Square has not been disclosed, Toronto-based Dessa's total funding is the $9 million
it raised in its Series A round in 2017. Dessa will continue to operate under the same brand name but
lend its technology to Square's global payment systems to improve products and enrich its machine
learning. This acquisition is part of Square's initiative to enhance its customer engagement, risk
management, and other products through machine learning, and Square will continue to hire AI
developers to bolster both it's own in-house and Dessa's product teams.
4. Vantage Data Centers acquires Etix
With $800 million in new capital equity raised from its investors, Vantage Data Centers expands its
operations into Europe by acquiring Etix Everywhere and its 12 data centers. This move comes after
Vantage—whose data centers support cloud providers and enterprise companies—recently expanded
within North America with a prior round of $700 million in funding. While Vantage did not disclose how
much it paid to acquire Etix, this acquisition, as well as Vantage's plans to expand into five cities in
Europe, will place Vantage in eleven global markets.
5. Titan Company Ltd. Acquires Hug Innovations
Tata Group's jewelry and watch retailer Titan Co., Ltd has acquired part Hug Innovations, a smart devices
manufacturer. While the valuation of the acquisition has not been disclosed, this joining will allow Titan
access to Hug's proprietary gesture-recognition technology and consumer platform. Hug employees for
gesture recognition technology will continue to work under the Titan brand. This acquisition was a
reaction to the growing popularity of wearable technology and an opportunity to capitalize on the mid-level
market (instead of competing at the top with Apple, Fitbit, and Samsung).
6.  Digital Turbine acquires Mobile Posse
Austin, Texas-based software company Digital Turbine is set to acquire Arlington, Virginia-based mobile
advertising company Mobile Posse for $66 million. This joint venture intends to bring the content
discovery technology of Mobile Posse into Digital Turbine's mobile content distribution network, all to be
under the Digital Turbine brand. With operations in California, North Carolina, Israel, and Singapore, it is
undecided whether or not services in Virginia will continue. Mobile Posse's 2019 revenue topped the $55
million mark with only $16.5 million raised in venture capital since its inception in 2005.
7. Freshworks acquires AnsweriQ
Chennai, India-based Freshworks Inc., a Software-as-a-service (SaaS) company, has acquired artificial
intelligence startup AnsweriQ. San Mateo, California-based AnsweriQ's AI platform complements that of
Freshworks, and the acquisition is Freshworks' second in ten months. Freshworks raised $150 million in
its eighth round of funding, with a total valuation of $3.5 billion. The combined company now has nearly
3,000 employees in its 13 global offices. Freshworks aims to deliver higher value to its customers by
integrating AnsweiQ's customer engagement AI technology into its own framework.
Post Comments