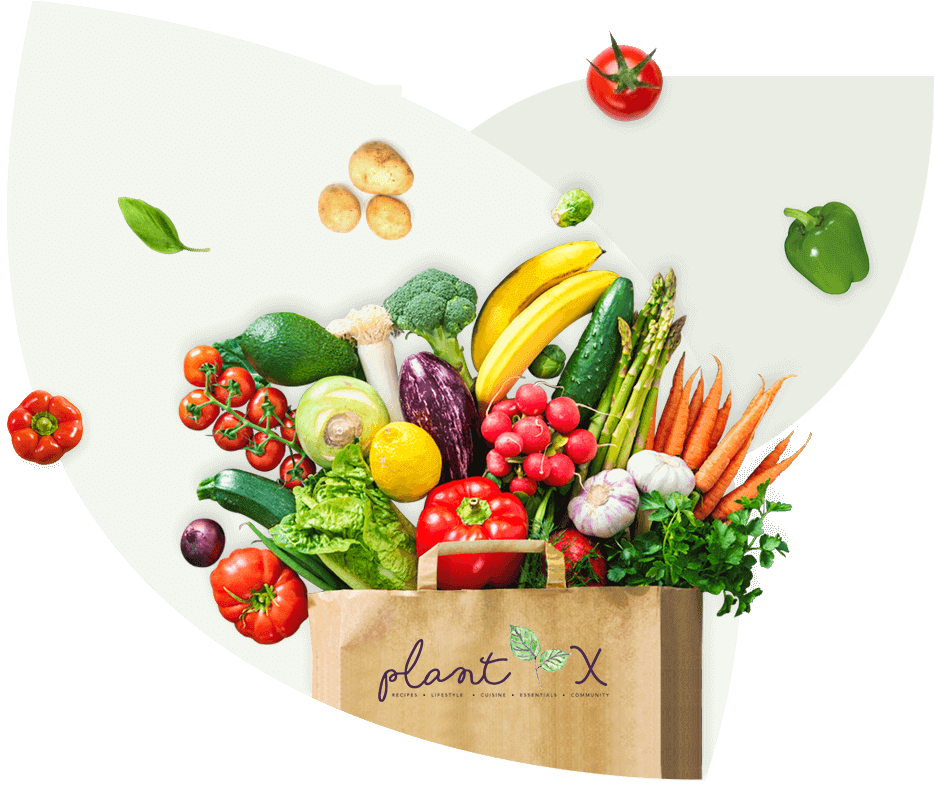 Plantx Collaboration with Modern Meats
Brand collaborations are a great way to draw attention to your business. Strategic partnerships like Kanye
and Adidas, Balmain and H&M, and Smeg and Dolce & Gabbana are great examples of interesting
collaborations that open each brand up to a wider market. Such collaborations foster a symbiotic
relationship for the brands involved. They can help each company, respectively, extend to new markets
and benefit from greater distribution. Collaborations can be especially helpful for smaller businesses or
startups that are less well-known on a large scale. By partnering with another established company, a
brand gains credibility since consumers are under the impression that the partnering company trusts the
other brand and vice versa. Collaborations also generate a lot of anticipation and hype. People look
forward to seeing the results of what two brands can do when paired together.
Food industry collaborations are becoming increasingly popular. For example, earlier this year, Kith
Treats in New York City announced the Treats Heritage Program. With this new project, Kith will feature
items from different NYC institutions in their ice cream flavors for a limited time to pay homage to their
favorite NYC establishments. The program launched with a collaboration between Kith and Levain
Bakery, and after much interest and success, they extended the run time. This proves that when two
beloved brands come together, they can create something that peaks consumers' interests and
curiosities so much that they become extremely popular.
Less than a year ago, Sean Dollinger, Julia Frank and Lorne Rapkin created the concept for PlantX. The
team wanted to build a platform where vegans, or people interested in veganism, could interact with the
larger vegan community. The goal was to create an online space where users could communicate
through online discussions, and learn about the plant-based lifestyle through forums and blogs. Dollinger,
being the e-commerce expert that he is, knew that the platform needed an online store for people to shop
top-rated vegan products as well. The idea was, and continues to be, to create an environment that
makes veganism, and everything that goes into living a vegan lifestyle, easily accessible for everyone.
With that in mind, it still felt like something was missing to create this all-encompassing vegan space. How
else could PlantX help its community grow and thrive?
For Sean, whose first job was making deliveries for a restaurant at the age of 15, the answer was
obvious. What better way to reach a larger audience than to deliver fresh, healthy, vegan meals right to
PlantX users' doors? This idea lead to the newest addition to the PlantX platform – a meal delivery
service in collaboration with Modern Meat. With a minimum order requirement of 5 meals, PlantX visitors
can now order delicious pre-cooked meals, prepared with high-quality ingredients.
The collaboration between Plant X and Modern Meat is a natural fit. Modern Meat is a Vancouver-based
company devoted to creating plant-based meat alternatives made with healthy ingredients. With plans to
launch in April 2020, Modern Meat, much like PlantX, is new to the industry. The brand has been active
on social media since November 2019, gaining interest and creating anticipation within the vegan
community. Additionally, Modern Meat has hosted several tastings where people could try some of the
recipes developed by their in-house chefs. All products are soy-free, gluten-free, and made with non-
GMO ingredients. Thus, their interests and goals are similar to the PlantX mentality. The idea behind
vegan meats is that consumers can have the satisfaction of eating meat without harming animals or the
planet (and without actually eating real meat.)
Dollinger saw the opportunity to partner with Modern Meats as a way to both fulfill the meal delivery
aspect of PlantX.com, and as a way to work with another new business to help each other gain a wider
customer base. Much like the collaboration between Kith and Levain Bakery mentioned above, the hope
is that the partnership between Modern Meats and PlantX will draw attention to each brand both as
partners and as individuals.
In a way, the whole concept at PlantX is based on such collaborations. The focus of the platform is to
provide all the services such as the e-commerce shop and meal delivery system without putting stress on
the brand's own infrastructure. The idea is that PlantX will team up with companies that already have the
necessary infrastructure in place. With the Modern Meat partnership, PlantX is able to provide meals
without starting a kitchen, hiring chefs, dealing with food waste, and performing recipe development and
testing since Modern Meat has all of this in place. For the e-commerce aspect, PlantX is teaming up with Country Wine & Spirits for distribution since the liquor store already has the infrastructure to do that
throughout California. As PlantX progresses, Sean and partners will continue forming partnerships, and
exploring collaborations.
Post Comments