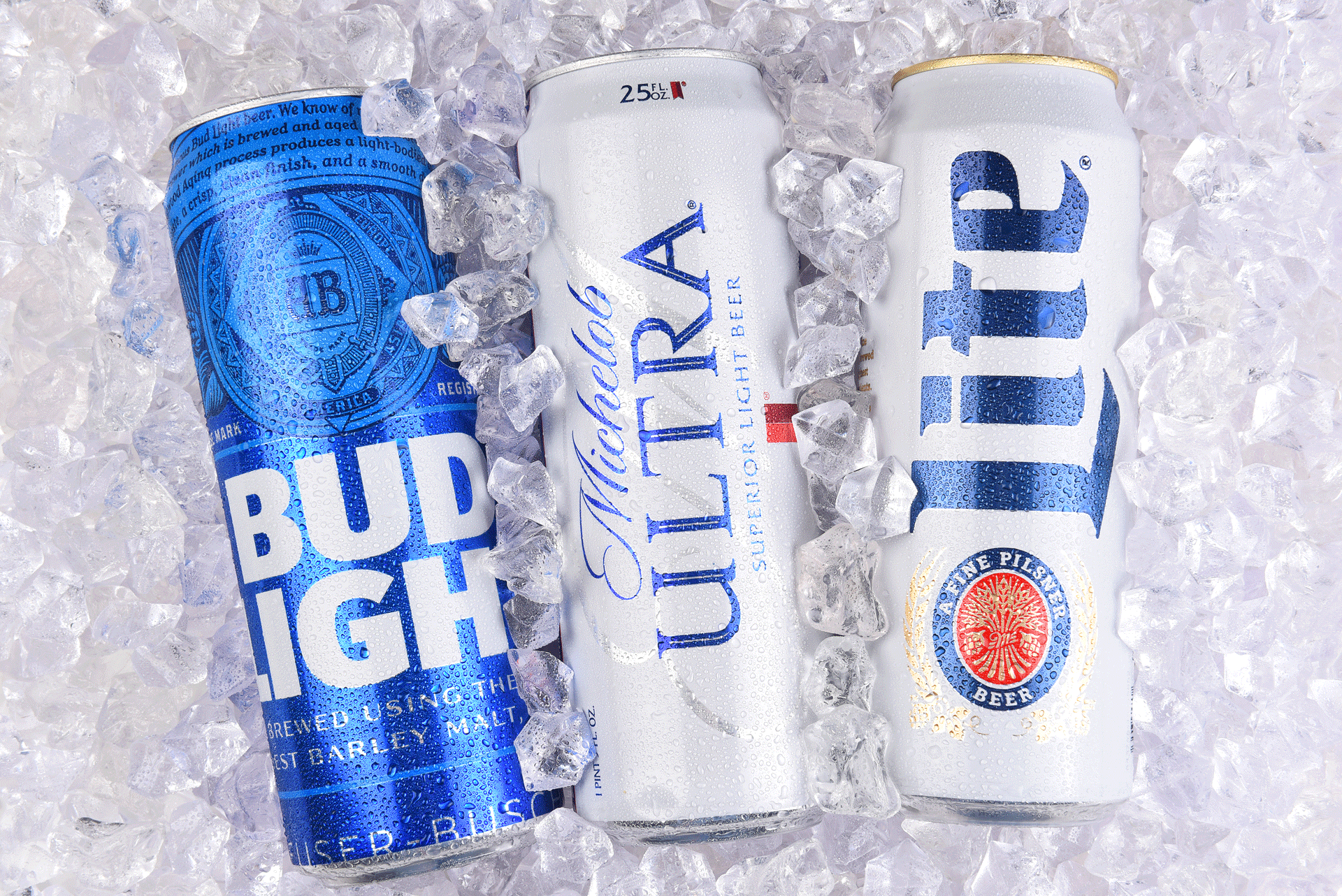 Miller After The Merger: Where Are They Now?
I'm not usually the type to crack open a beer in the middle of the day, but it seems like many of us are falling to temptation thanks to the state of the world. Now I'm taking care of myself and my family when it comes to a healthy plant-based diet, but sometimes you just want to indulge in a cold one. Crisp, refreshing, and honestly? It hits the spot. But it had me thinking about the big Miller Brewing merger with Budweiser a few years back and where things went after. With the rise of craft beer across the nation, the merger was a no-brainer, but what exactly happened after "The biggest beer merger in history"?
Part of the conditions of the approval of this merger was that the combined majority stake in MillerCoors would be sold to MolsonCoors. Anheuser-Busch Inbev's overall market share wouldn't change after connecting with SABMiller either but allowed it to have more global reach in areas such as Europe, South Korea, and South Africa. With the United States moving towards craft beers and other alcoholic beverages like hard seltzers, it's hard to say whether or not this mega brewer merger was a success. Quarterly earnings from big beer companies have been falling flat for quite some time, with even flagship drinks like Coors Lite feeling the hit. It looks like the real winner here is MolsonCoors, who gained the other half of MillerCoors it didn't already own. Now MolsonCoors is left to dominate the U.S. and Canadian market all on its own. We're already starting to see them make moves now that the MillerCoors portfolio has been integrated into their operations.
Molson Coors is moving hundreds of corporate jobs to Milwaukee as they work to consolidate both their U.S. and Canadian corporate sectors. The MillerCoors name has also been dropped, moving forward with Molson Coors Beverage Co. Although the name has changed, their brands aren't. Flagship beverage brands like Miller High Life and Miller Lite will stay on market shelves as is.
However, they've been making some other big moves this year that really piqued my interest. Just this month, Molson Coors Beverage Company announced that they would begin a new joint venture project with HEXO, the Quebec-based cannabis company. Non-alcoholic CBD-infused beverages will be made in Colorado and sold under the name Truss CBD USA and will be majority-owned by Molson. Both HEXO and Molson have worked together in the Canadian market to make CBD beverages in the past but are now moving forward in the U.S. market. Considering the success they've seen in Canada as well as market predictions for the U.S. CBD beverage market estimated around $143.1 million last year, I can't help but tip my hat to them.
Colorado ranks 10th in the country for the highest number of CBD beverage consumption. Having already built a great partnership, Truss CBD USA will be leveraging the portfolio of hemp-infused brands and beverages from their Canadian counterpart of the same name, Truss Beverages Co. The state is also a great space for testing out these brands as Colorado already has an established regulatory framework for CBD products, making it easier to stay committed to keeping up with compliance, transparency, and responsibility in a time where legal waters for CBD are often confusing.
Just like any successful company, Molson has been reading the waves. Molson is creating more innovative items while moving forward with a strategy that takes them beyond just beer and into other categories like wine, spirits, and non-alcoholic drinks.
With new flavors and variations, Vizzy, their hard seltzer, was launched successfully nationwide alongside Leinenkugel's Spritzen beer and now a line of canned wine spritzers in the U.S. called Movo. Movo is their first foray into the fast-growing wine category, offering light, bubbly, and easy-to-drink canned wines that are gluten-free and have no added sugar. Leinenkugel's Spritzen is their new release within the beer sector that adds a splash of seltzer to their formula, giving it a lighter flavor that comes in grapefruit, pineapple strawberry, and raspberry lemon flavors. All of these new launches coming one after another in their low-calorie beverage line is seriously impressive and further shows just who came out on top after the merger.
If the biggest beer merger in history leads to the creation of more low-cal beverage lines, then that's a success for me and a lot of other consumers. I'm hard-pressed to say whether or not it's a success for investors in the mega-brewer sector, but only time will tell. Personally, my interest in both beer and this subject is satisfied for today, but I'll definitely be keeping my eye on this joint venture with HEXO.
Post Comments